Diamond jewellery is the most popular and valuable type of jewellery. It is loved by people all around the world. Diamonds are one of the hardest and rarest minerals on earth. They are also one of the most beautiful stones in nature. The diamonds are cut with precision to maximize their beauty, which makes them perfect for jewellery pieces. Diamond jewellery is jewellery that is made of diamond and is often used as a symbol of love. Diamonds are the most sought-after and valuable gemstones in the world, which makes them an excellent choice for engagement rings.
When wearing diamond jewellery as a combo necklaces, earrings, and rings it will be more beautiful than wearing a diamond necklace or earrings only. Swa Diamonds have a huge collection of gorgeous diamond jewellery sets that will make you fall in love. The first thing to know about diamond jewelry is that it can be made from a variety of materials, including yellow gold, rose gold, white gold, and platinum. The second thing to know is that it can be set in a number of ways, including solitaire collections, navarathna collections, contemporary collections, and more.
Solitaire Collections
A solitaire diamond is any piece of diamond jewellery set with one gemstone. Solitaire ornaments are very attractive and expensive one and the most popular type of solitaire item is the solitaire engagement ring in white gold, rose gold, and yellow gold. Swa diamonds have a huge collection of solitaire ornaments. Given below is one of the contemporary designs of solitaire collections in rose gold and white gold, which are the combo of simple necklace, earrings, and ring. Solitaire designs are always simple to look because the beauty of the product depends on the shining of the diamond stone not only on the wisdom of design. These are very magnificent and impressive diamond jewellery sets to attract you from the party, the reason is solitaire has the ability to attract more than other designs.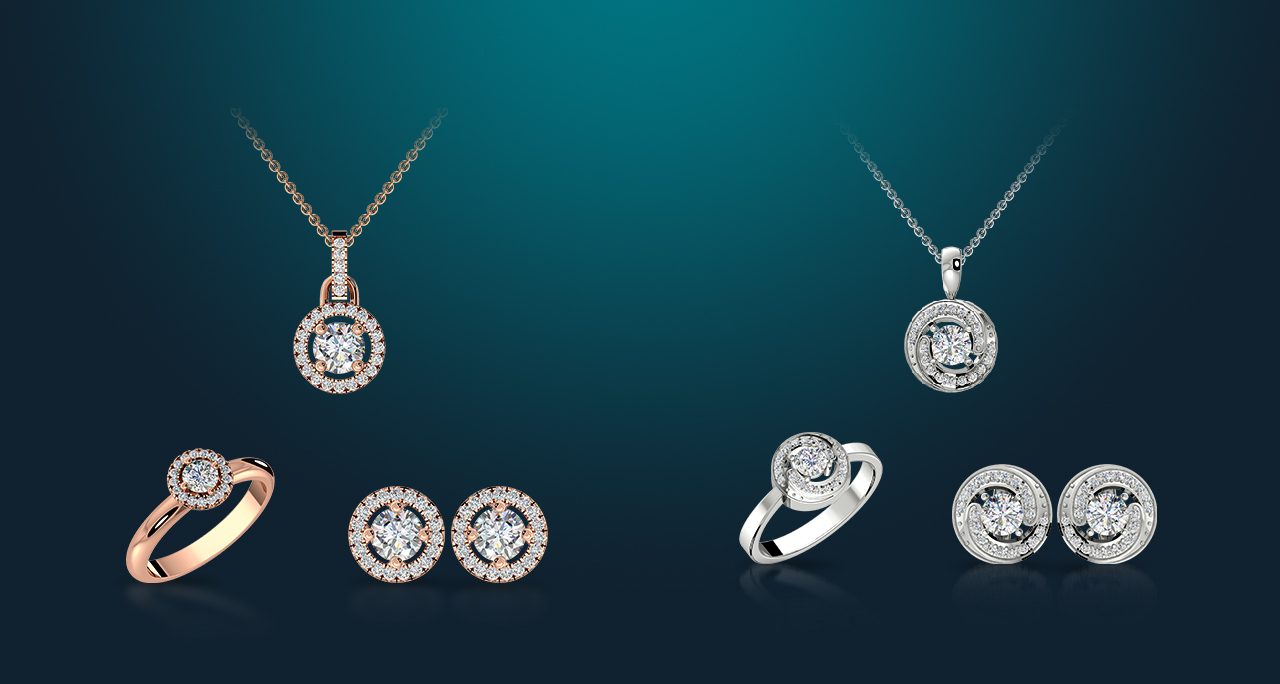 Navarathna Collections
Navarathna is a Sanskrit word, which means nine gemstones. Navarathna ornaments are created using nine gemstones that are designed as part of the cultural and religious beliefs of south-east Asia. They believe it is the symbol of wealth and health of wellbeing. The elegant beauty of navarathna captures the minds of everyone. Swa Diamonds have a collection of Navaratna sets that you make fall in love with it. Here is the ornament set of Navarathna collections including necklace, earrings, and rings. The specialty of this design is the navarathna and how they are arranged. This is also a simple design with a heavy look with lots of story of faith behind it.
Contemporary Collections
Contemporary designs are the new trendy designs in the present time. The main specialty of contemporary collections is the wisdom to design also that can be made beautiful according to the imagination of the designer. So the design may be simple or heavy, customers can choose according to their choice. There are huge collections of contemporary designs of necklaces, earrings, and rings in SWA diamonds. An exciting and stunning collection of jewellery sets are waiting for you.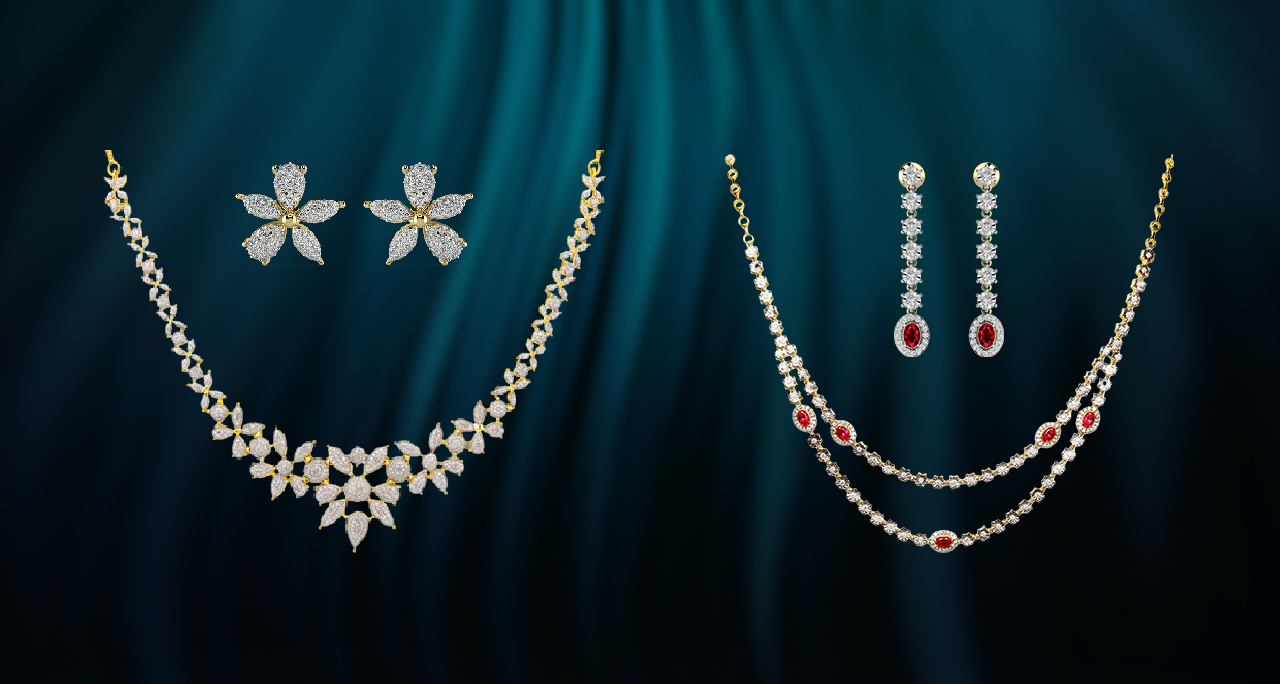 Buying diamond jewelry is a long-term investment and you should not just go for the first thing that catches your eye. There are many factors that you need to consider before making your purchase. You should also remember that this is a long-term investment and not an impulse buy.