If you have business expertise and love to sell and believe in offering the best possible customer service, and SWA franchise could be for you. SWA Diamonds offers an internationally validated franchise formula, and as a franchisee, you will receive a turn-key solution and world-class marketing, training, and visual merchandising support.
SWA is continuously recruiting new franchisees to expand its network around India. There are franchising opportunities in many markets and we welcome interest from those with experience in the jewellery industry. SWA will do its best to help you create a profitable business by focusing on bringing customers into your store, ensuring that SWA defends its strong brand position and market leadership within the affordable luxury segment, continuously developing our inspiring franchise concept, and developing commercial products. Apart from their mass advertisement in the market, SWA will also provide promotional incentives based on the MRP of each product. Such incentives can be used for the brand promotional activities of your store as per your wish within the period specified by SWA. Creative materials required for advertisement and promotional activities will be provided free of cost by SWA Diamonds. SWA also offers you complete stock support to conduct a diamond jewellery exhibition in your store at least once a year.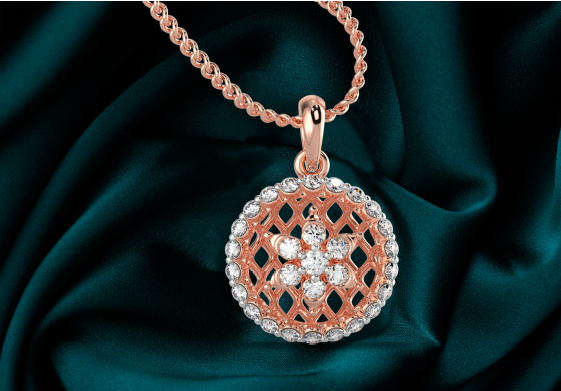 ATTRACTIVE BUSINESS MODEL
It is a common goal to make your business a success and SWA can succeed in satisfying hundreds of franchisees across Kerala.
PROVEN RETAIL CONCEPT
As a franchisee you are an independent entrepreneur in charge of your own business; i.e. you are responsible for the performance, assortment, and staff. SWA will be your sparring partner, share our experience and offer support in day-to-day operations through in-store coaching and guidelines. SWA will also assist you with marketing support, mystery shopping reporting, and business administration. A profitable business is of course the proof of successful concept research shows that the franchise relationship is the most critical determinant of success in franchising. SWA knows how important it is for us to be a trustworthy partner with a reliable setup and a bright future. If we decide to start working together, we will deliver a turn-key solution and assist you in every step of the process, from location scouting to the launching event.
MARKET LEADING POSITION
SWA has established a well defined position within the affordable gold jewellery segment; it means that the market for Swa Diamonds products is very large and getting even bigger as consumers increasingly prefer to buy our products.
APPEALING STORE DESIGN
Being part of the SWA family also means presenting and selling SWA products in an appropriate and attractive environment. The store environment is an important part of the customer experience and determines whether the customer has a positive perception of SWA's products. in today's competitive environment, it is increasingly important for companies to have 'one face' around the world. SWA's exclusive brand outlet and shop-in-shop concept aim at ensuring that the SWA brand is effectively and uniformly exposed to consumers across all markets. Through years of diamond jewellery wholesale business, we have developed and are continually developing an inspiring and light store design based on a unique and internationally tested concept. The overall look and feel can be summarised by its Scandinavian, relaxed, easy approach and atmosphere. The furniture and fixtures are custom made for SWA and fit all dealership levels. They are visually appealing and present our products in an attractive way. We use functional and eye-catching fixtures as well as 'touch and feel' displays.
RARE PRODUCT LINE
SWA has a product line required for a normal jewellery retailer. SWA's commitment to crafting extraordinary includes traditional, contemporary, and fashionable designs in 18k yellow gold, white gold, rose gold, and platinum. Our collections include ladies' rings, gents rings, couple bands, nose pins, bracelets, bangles, earrings, half bangles, Navaratnam, necklaces, pendants, mangal sutras, kids jewellery, and solitaire collections. MRP of the products starts from `2400 to `6,00,000. All Swa products are IGI certified and BIS hallmarked.
DISTRIBUTION NETWORK
SWA has 5 offices across South India and has headquarters at Kottakkal, Kerala. Since the inception of our first franchise in 2018, we now have more than five franchises and are still growing! You will be part of SWA's large family with colleagues in more than 65 markets.
SWA FRANCHISE CONCEPT
RETAIL FORMATS
We operate with Exclusive brand outlets and shop-in-shop retail formats. SWA Exclusive brand outlet An Exclusive brand outlet is a full blown SWA store that carries a complete assortment of SWA products, has a branded SWA storefront and is furnished only with SWA fittings and displays. SWA Shop-in-shop A shop-in-shop is a clearly defined space in a store or department store dedicated to SWA. The shop-in-shop has SWA fittings and displays and carries a wide assortment of SWA products. The shop-in-shop will typically look very much like an Exclusive brand outlet on the inside (except smaller), generally without the SWA branded storefront. SWA always owns the rights to the brand and store concept.
EXCLUSIVE BRAND OUTLET AND SHOP-IN-SHOP
SWA's store and shop-in-shop concept aim to ensure that the SWA brand is effectively and uniformly exposed to consumers across all global markets. When designing the store, our store designers will therefore create an SWA store layout for you to ensure a professional expression and optimized planning. An easily recognizable facade creates visibility and contributes to increasing awareness of the SWA brand. SWA has a defined, open, and inviting facade concept that ensures recognition across the stores, and a window concept to attract customers and inspire them with beautiful products and inspirational window decorations. We focus on making our stores easy to navigate in with open browsing for the customer and functional layouts. We are making our products accessible to customers by using beautiful displays developed to enhance the jewellery and inspire customers. Attractive elements such as music, images, and SWA movies are part of making the customer feel welcome and giving them a great experience at an SWA store for them to visit again. All furniture in an SWA store has been customized and produced for SWA by experienced production partners ensuring well tested and continuously improved high-quality furniture to withstand daily use and wear and tear for many years. All stores are built according to the same building specifications to maintain quality and consistency in SWA stores globally but adapted to local, legal, and customary conditions
BECOMING A FRANCHISEE
The SWA franchise system is developed and managed by SWA subsidiaries. The franchisee enters into an agreement with SWA, and in operative matters mainly deals with the local SWA retail management. It is important for SWA that you make the right choice and that the potential candidates possess the below qualities in order to be approved as an SWA franchisee. For more specific information about initial investments, please contact SWA's Area Sales Manager. STORE OPENING PROCESS Once you are approved as an SWA franchisee, we will help you build your store. The first step is to find the right location for your store. SWA stores are situated in highly frequented locations on high streets and in shopping malls. SWA prefers to be in the vicinity of well-known local or international brands within the affordable segment and with high customer footfall. We have a long list of places we want to be in, but you are more than welcome to submit your suggestions and we can examine if it fits our distribution plan. Franchise territory will be allocated to a minimum of 3KM distance from franchise to franchise. The store itself should have a sales area of at least 7 sqm and normally up to 45 sqm and have an office and storage room as well. The store should have a wide facade with space for an entrance, signage, and at least one window display. We prefer to work with rectangular shaped sales areas, and single level stores are recommended. The ceiling height should be at least of 2,250 mm
Becoming Franchisee
As a SWA franchisee, you will face an initial investment to get the store up and running. The start-up cost will vary depending on the size of the store and the necessary fittings. Additional investments in initial legal expenses, opening stock, etc could also be required. You also need to ensure that you have adequate operating capital. If you feel intrigued about the SWA opportunities and can see yourself as a SWA franchisee, the first step is to apply for a franchise
When you become a franchisee, you immediately get access to SWA support functions. SWA has created an organization with diverse competencies, that enable us to provide first-class support to our franchisees. SWA Diamonds plans to have a dealership network of 1000 stores across India by 2023.